Our third transnational meeting of the PSYCLIC project took place in Vilnius, the capital and largest city of Lithuania. Vilnius is known for its rich history, stunning architecture, and vibrant cultural scene. The meeting was held in the office rooms of the UAB Learnkey company. Partners from Saarland University, the University of Groningen, and the University of Barcelona participated in the meeting and shared their insights and expertise.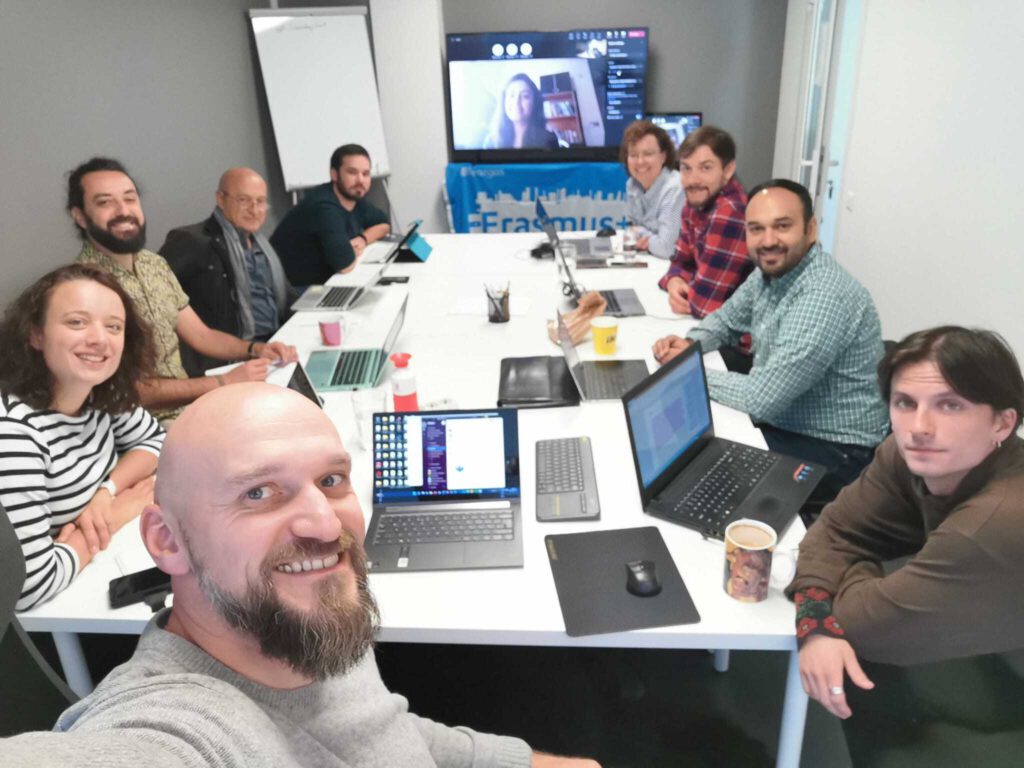 During the two-day meeting, all the contents for an e-learning course on climate change psychology were developed and finalized. The focus then shifted to discussing the design of the course, with UAB Learnkey consulting with all partners on the development of interactive methods to ensure a user-friendly and engaging learning experience for students. In addition to finalizing the e-learning course, the partners also discussed and planned the piloting of the course. This will involve testing the course with a small group of students to gather feedback and make any necessary adjustments before offering the course to a wider audience.
Overall, the transnational meeting in Vilnius was a success, and the partners enjoyed the opportunity to collaborate and explore the city. UAB Learnkey made for a great host, and the partners were grateful for the chance to learn more about the city's history and culture from a psychological perspective. Looking forward, the partners are excited to continue their collaboration and move forward with the piloting of the e-learning course.